INSTALLATION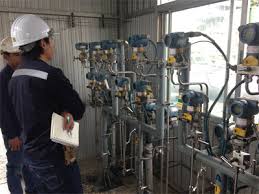 • Installation of control room equipment, such as control panels, console for monitors, monitors, cabinets, printers, telecommunication systems, etc.
• Installation of Central Control Room Equipment, such as Marshalling Cabinets, Cabinets, Distribution Boards,
• Junction boxes installation
• Instrument installation and hookup for Pressure , temperature , flow& level (Gauges and transmitters)
• Installation of Fire and Gas equipment such as smoke detectors, gas detectors, warning devices, Sounders & Beacons.
• Installation of Cables / Multi-Cables.
• Manufacturing and fixing Cabinet , junction boxes and equipment Supports and frames.
• installation of cable trays ,ladders and conduits
• tubes fabrication and laying for instrument air systems