Geo-Technical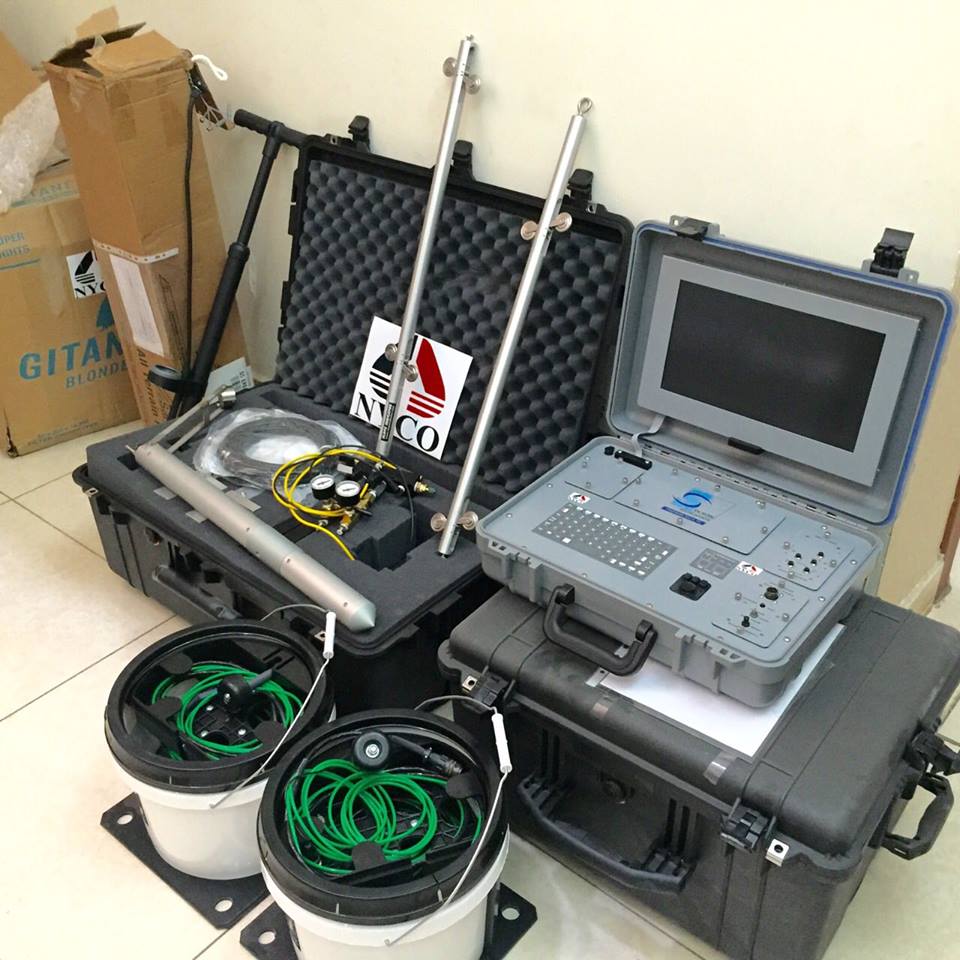 The purpose of this geotechnical investigation is to explore the subsurface and to obtain geotechnical engineering properties and construction recommendations for the Project.
To accomplish these purposes, the geotechnical investigation shall be carried out as the following requirements.
Determination of vertical and lateral distribution and thickness of the soil and rock strata within the zone of influence of the proposed construction or development.
Determination of physical and engineering properties of the soil and rock formation.
Determination of potential hazardous conditions including unstable slopes, liquefaction, expansive soil, collapsible soil, fissures & faults, earthquake effects and so on, if exist.
Investigation for the necessity of soil improvement and recommendation of improvement method, if required.
Recommendation of allowable bearing capacities, sub grade reaction modulus, settlements for shallow and/or deep foundation including the excavation method and earth work.
Determination of groundwater conditions with consideration of seasonal changes and the effects of extraction due to construction or development.
FIELD INVESTIGATION
Field soil investigation work shall be executed to provide the reliable information and recommendations required for the earth works.
Boring
A) Objective
Obtain boring logs and subsoil profiles.
Permit in field measurements of the physical and mechanical properties of the materials.
Recover disturbed SPT samples and undisturbed tube samples for laboratory tests obtain information on groundwater conditions.
(B) Execution of Boring
For the drilling in non-cohesive soil, bore-equipment with a diameter of at least NX (Dia. of core hole =3inch) shall be used.
The equipment shall have the provision for the execution of Standard Penetration Test and undisturbed sampling.
Adequate casing shall be used to ensure the stability of the boreholes, if necessary.
The Boreholes shall be plugged with granular soil after completion of field work.
(C) Boring Depth
Boring depth should be controlled by the characteristics and the sequence of subsurface materials encountered, for example:
Unsuitable foundation strata
Extend all borings through unsuitable foundation strata to reach hard or compact materials of suitable bearing capacity. Sufficient thickness of hard layer shall be penetrated to demonstrate adequacy.
Extend boring in potentially compressible fine-grained strata of greater thickness to a depth where stress from superimposed load is so small that corresponding consolidation will not significantly
influence surface settlement
Where stiff or dense soils are encountered at shallow depths, extend borings through this material to a depth where the presence of an underlying weaker stratum shall not affect stability or settlement.
Where the rock is encountered, finish the boring to 1.0m depth under the rock where a good RQD (75 above). However, the boring shall finish where the continuously soft rock more than 5m depth.
(D) Boring Logs
Detailed boring logs prepared for all borings. Each boring logs prepared to provide complete documentation on the drilling, sampling, coring operations and on the materials and other aspects of the subsurface encountered, including groundwater conditions.
For utilizing the boring logs as the basis of analysis, complete documentation and clear and precise presentation of all the following data are necessary.
Project identification, location, and date.
Borehole number, ground elevation, coordinates or the other adequate location information of the boring, date of start and completion of the boring, and drilling fluid used.
In the case of standard penetration tests the number of blows required to advance the split-barrel sampler each 15cm of penetration.
Identification of all strata by means of visual classification of material encountered with reference to the Unified Soil Classification System.
The percentage of sample recovery for all sample types shall be recorded.
Stratification, including type of rock in each stratum, and elevation or depth of each change of stratification.
Extent and character of weathering.
Color and hardness of rock in descriptive terms.
Presence of open joints, solution openings, voids, or clay filled seams.
Rock quality designation (RQD) for each rock core run. RQD is a core recovery percentage based on sound core pieces over 100mm long.
Ground water levels or indications of open joints or permeable zones
Hydrometeorology:
The scope of services is as listed below:
Time schedule showing flooding seasons at critical areas of pipeline laying way with detailed information on possible flooding levels, average monthly water levels and monitored average monthly raining data within the last 100 years
Definition of Sabkha and Wadi areas
Levels of underground water on all alignment of pipeline. Any other important information required to define construction periods and circumstances Present Other necessary hydro metrological information