Internal Rotating Inspection System (IRIS)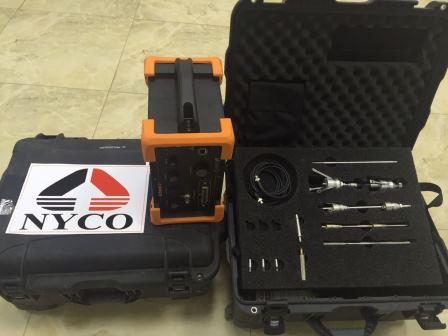 IRIS
NYCO have had recently the new advance inspection service for tubing and heat exchanger on of the application is the IRIS (Internal Rotary Inspection System: is an ultrasonic technique that for many years has been applied on both ferrous and non-ferrous materials and even on non-conductive materials like plastics.
In clean tubes, IRIS measures the remaining wall thickness with extreme precision
Eddy current inspection
Eddy current testing is an electromagnetic testing technique usually used to inspect non-ferromagnetic materials. NYCO have the certifications of tthier staff to perform an ECT with high professional technique simultaneously with the other tubing inspection service
Advantages of ECT
• It is suited to volumetric flaws such as corrosion,
wear, and large porosities, as well as cracking.
• It can detect surface-breaking, near-surface,
and far-surface defects.
• ECT probes don't need to be in contact with the
part under inspection.
• Eddy current testing can be used in applications
other than flaw detection.
• Parts under test require only minimal
preparation.